Make Your Own Neon!
Neon Classes in Paterson, NJ
The Neon Weekend session is ideal for anyone at any level including artists, architects, designers, engineers and all else interested in this fascinating process of making luminous tubes of all shapes and colors.
Our neon classes in Paterson, NJ, are held the last weekend of every month, Saturday and Sunday from 10 a.m. to 5 p.m. You will need to pack a lunch as we will have a short break at 1 p.m. at the facility. The fee includes all the glass you will need to learn basic techniques and a power supply used to light your creation. Very close supervision and guidance is provided as the session is limited to 3 individual participants only.
You will learn about safety in the neon shop, the history of neon, basic glassblowing techniques, neon design and fabrication and leave on Sunday with a working neon creation of your own!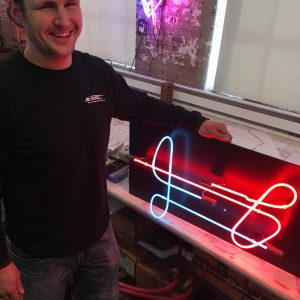 Learn Glass Blowing Techniques
Random Neon LLC's instructor will teach basic glass blowing techniques as applied to neon tube bending. You will use the basic bends to form your own neon design.
Learn Neon Design Techniques
Mounting of the neon piece must be considered and designed into the final piece. The various mounting techniques (such as "skeleton" sign mounting and mounting on acrylic) will be discussed.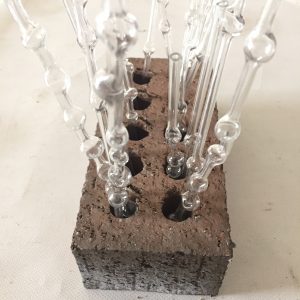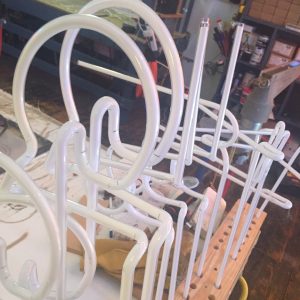 Leave with Your Own Creation
Once you have created your own neon sculpture, you will see the instructor process your neon tube and charge it with neon or argon gas and make it light up ready for you to take home!